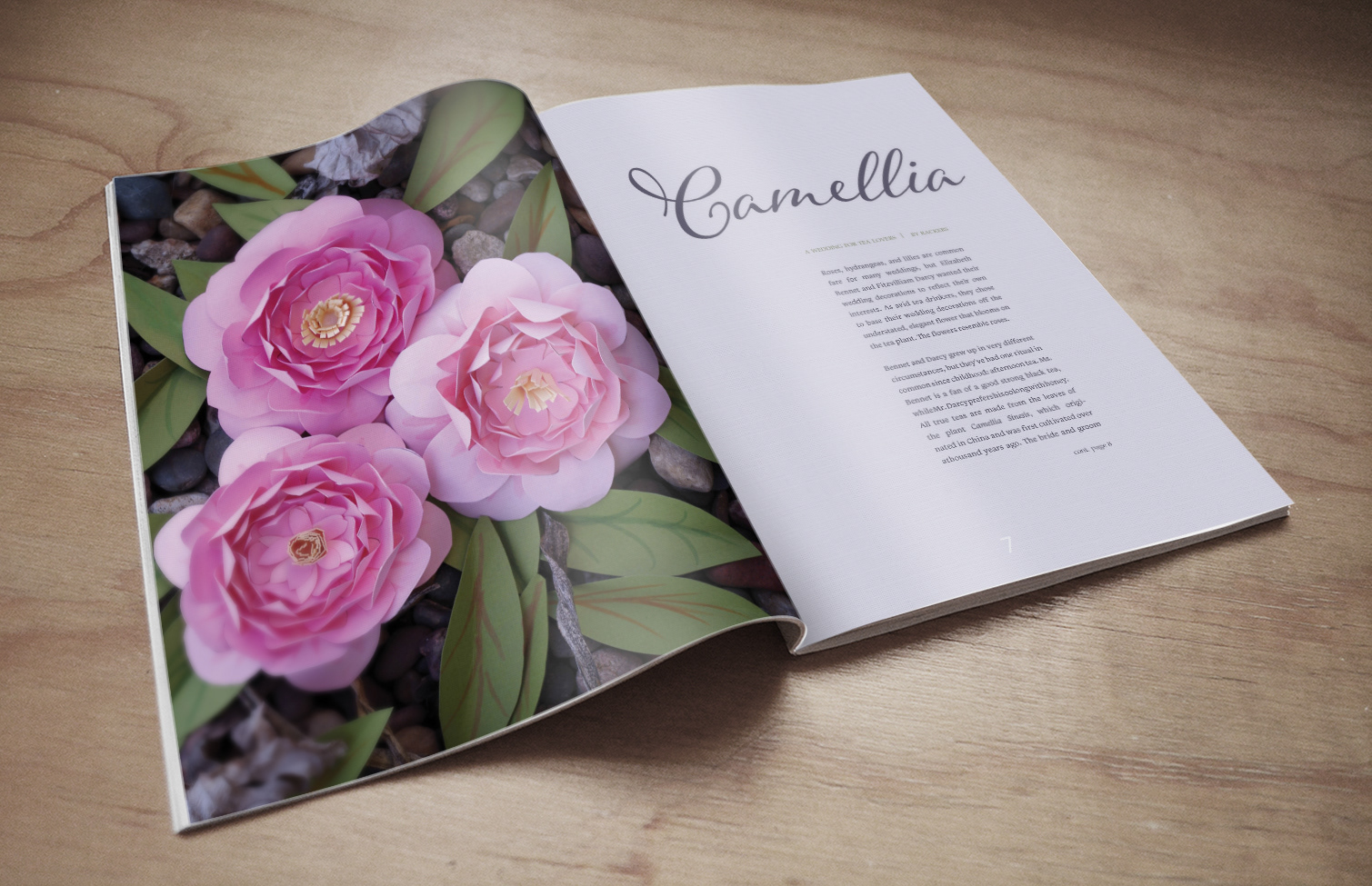 This spread was created for the article "The Camellia" as part of a bridal magazine discussing a couple's story and wedding decorations. I created the camellias out of paper and photographed them.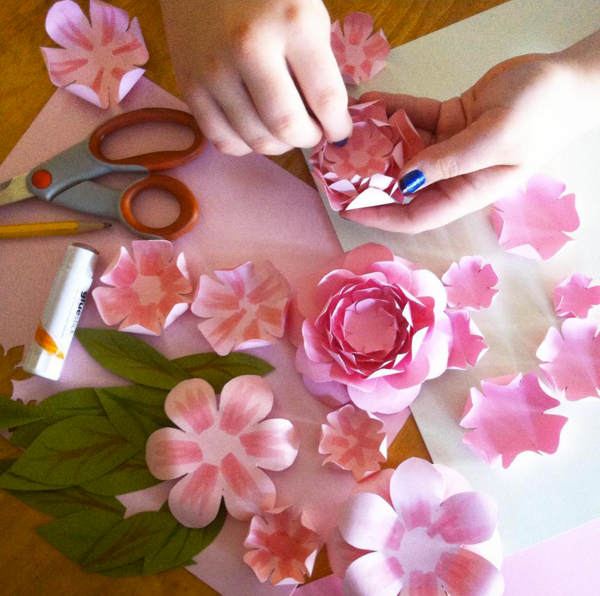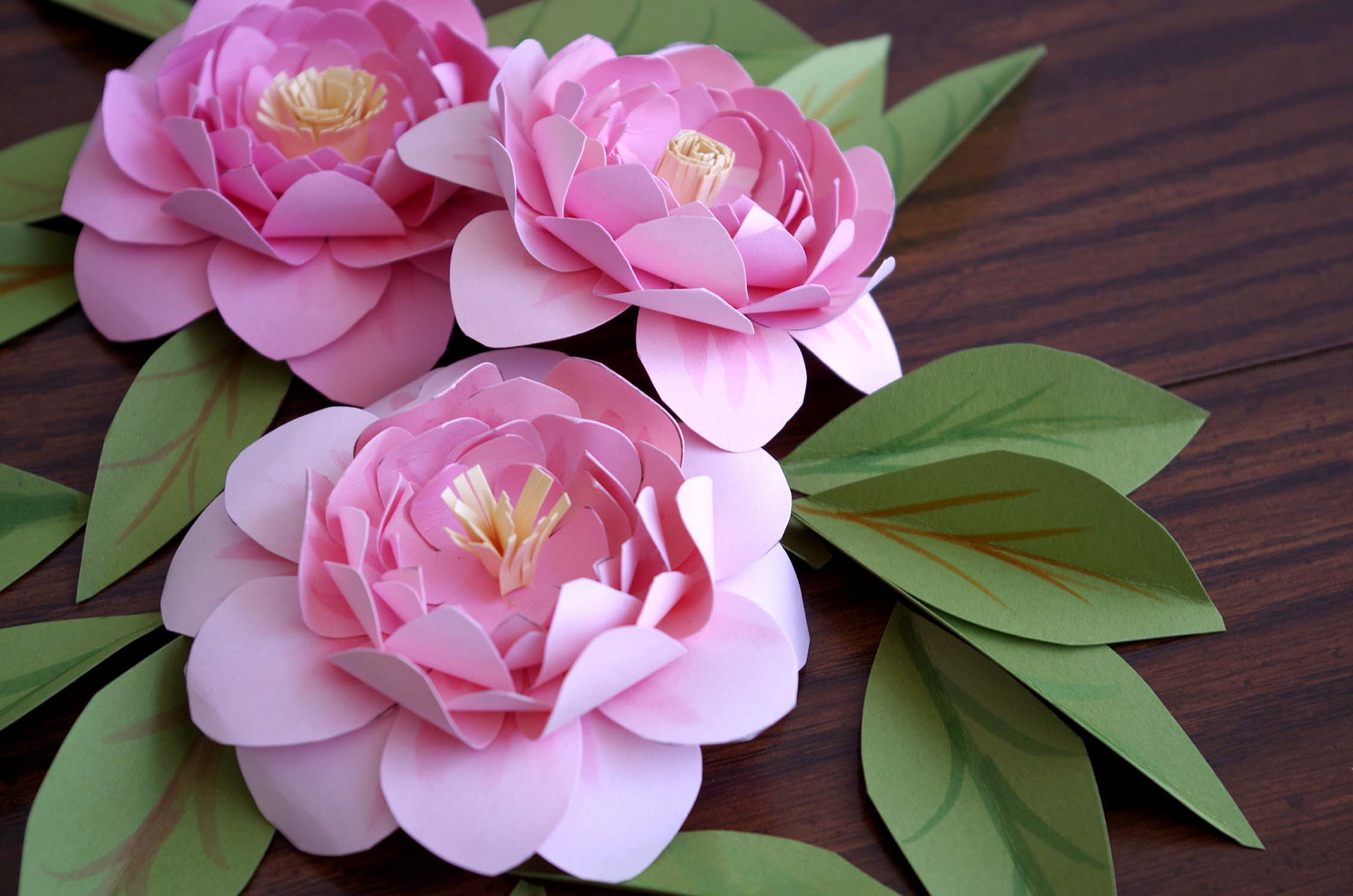 This magazine spread was inspired by sketches I had developed for a different project ("Steadfastness") and some of the sketches are shown below.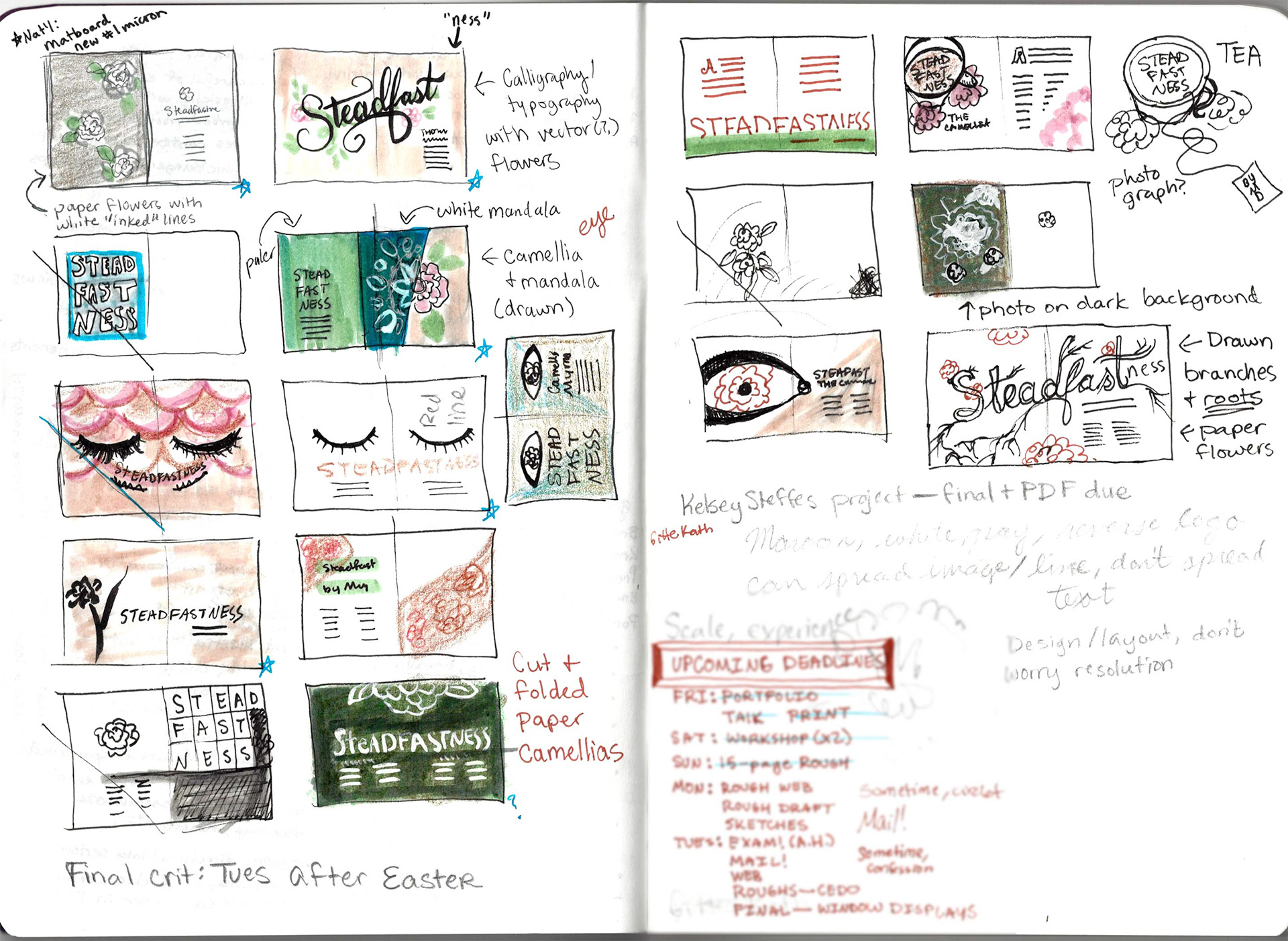 The images of the camellias were later used in a mini-project to create a CD disc and case. These images are all created with duotone Pantone colors in Photoshop.