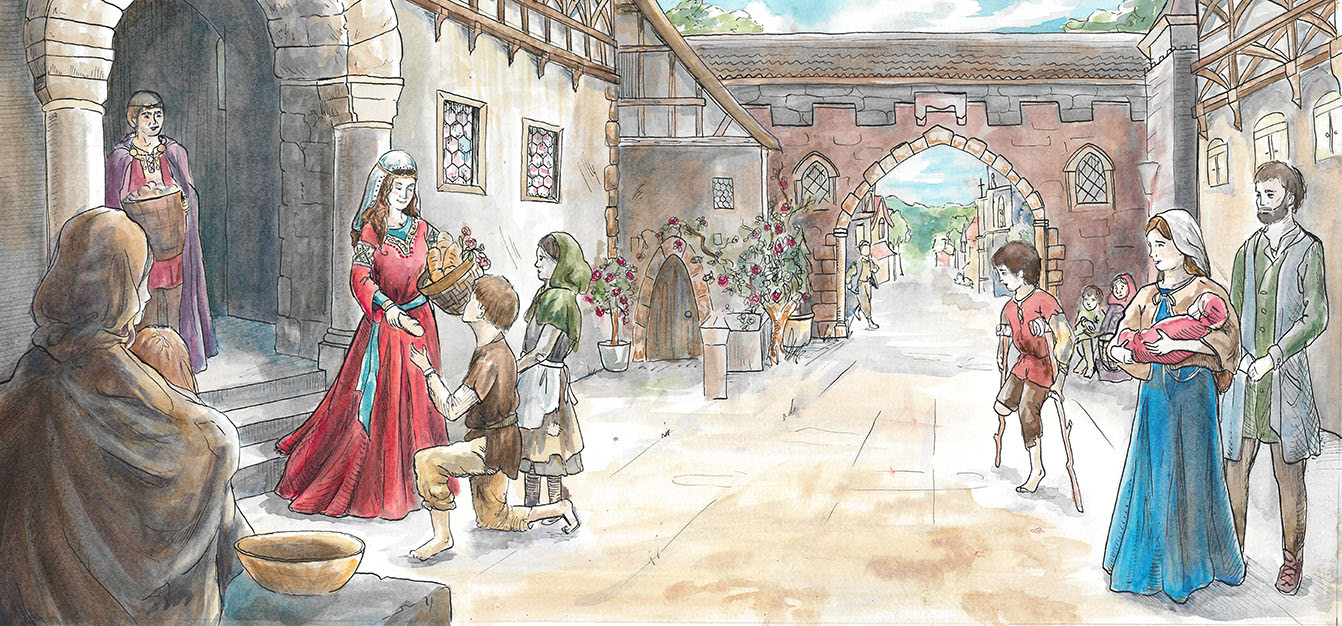 This illustration of Saint Elizabeth of Hungary is part of a children's book about Catholic saints. Throughout the book, full-page illustrations visually convey important aspects about each saint's life. The full-page spreads feature only one or two lines of text.
This is one of many pieces for 
The All Saints' Day Party
by Jerry Windley-Daoust which will be released in 2017. All pieces for this book were done in ink and watercolor.