The Cosmic Calendar will be installed the Discovery Center of Springfield in spring of 2018. These process images are shared with permission. This post will be removed and replaced with a full project writeup upon completion of the exhibit.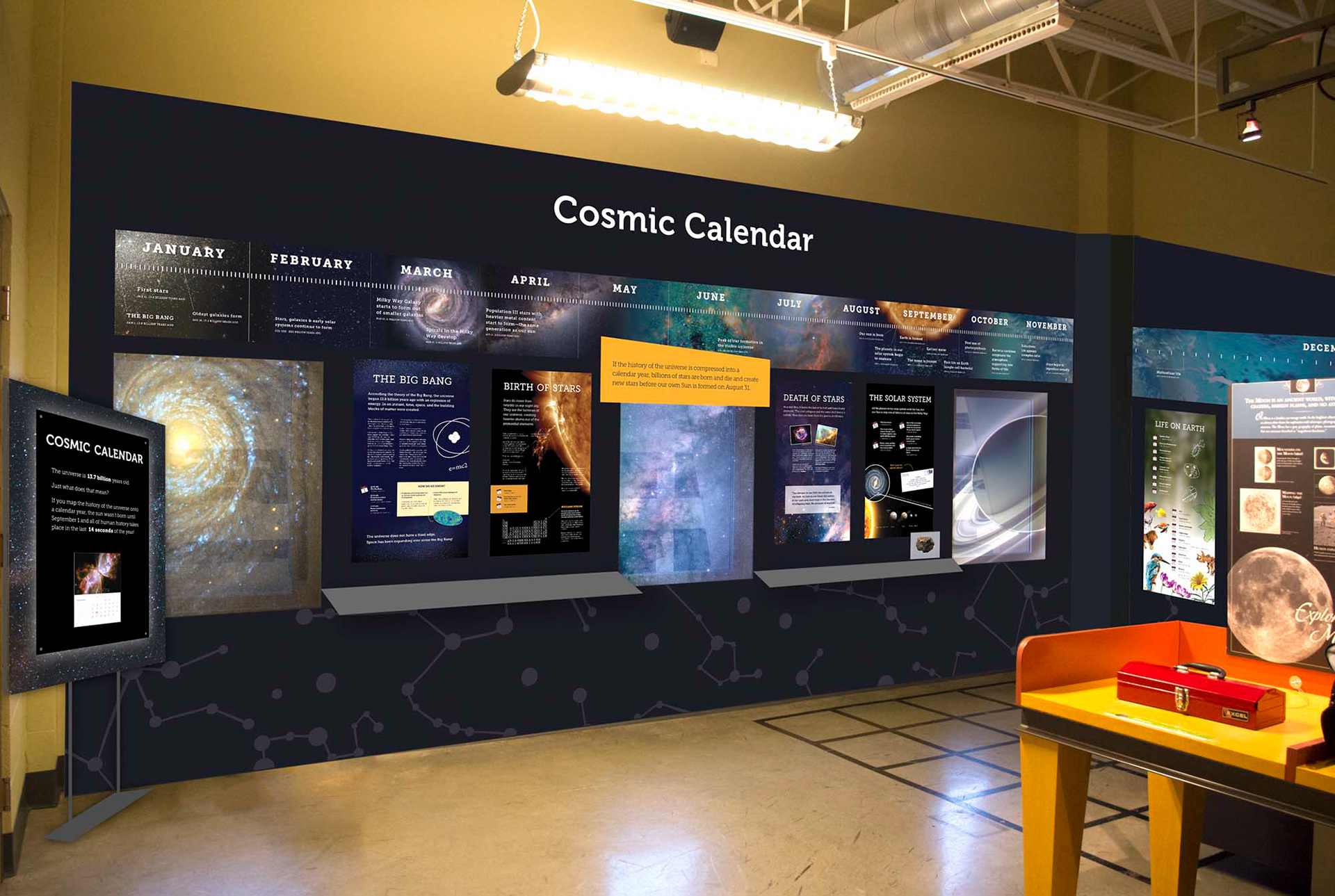 The goal of this exhibit is to convey the age of the universe using a scale we are familiar with: the annual calendar. It makes use of empty space in the Astronomy Gallery, and the design must support the limited budget for printing and installation.
Research and design work by Shaylynn Rackers. Images provided by NASA. Project supervised by Robert Olson.