This is a collection of books covers I designed for class projects or personal projects.
Short Stories
I created three different book cover series for three short stories: "The Kiss" by Kate Chopin, "The Legend of Sleepy Hollow" by Washington Irving, and "The Lady with the Little Dog" by Anton Chekov.
Short Stories, Series 1 (Gold Foil)
is inspired by gold-foil hardcover books of the 1800's. The design system focuses on central typography and rectangles surrounded by patterns and imagery relevant to each story. 
Short Stories, Series 2 (Illustrated)
features bold ink illustrations on both the front and back of the book. The title itself is part of the front cover illustration. 
The back cover text is a placeholder. I photographed and built displacement maps for these open-book mockups.
Short Stories, Series 3 (Patterns)
focuses on clothing patterns. All three stories deal with thwarted love and feature women. One is set in late 1700's United States, another in Victorian England, and another in Russia in the 1800's. I researched women's clothing designs in those time periods and cultures and created a series of loose illustrations based on fabric patterns and imagery from the stories. The titles are gold-foil stamped.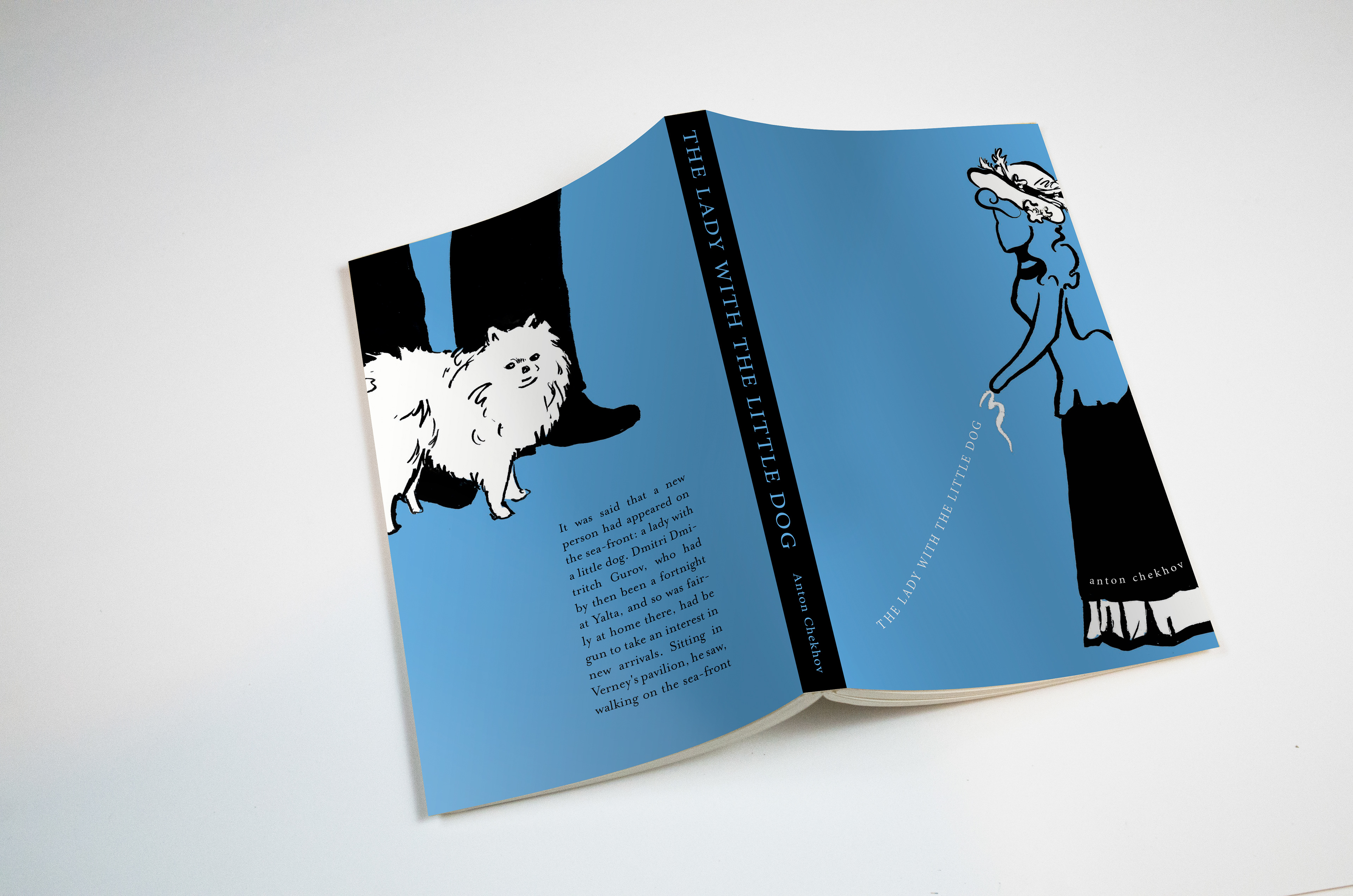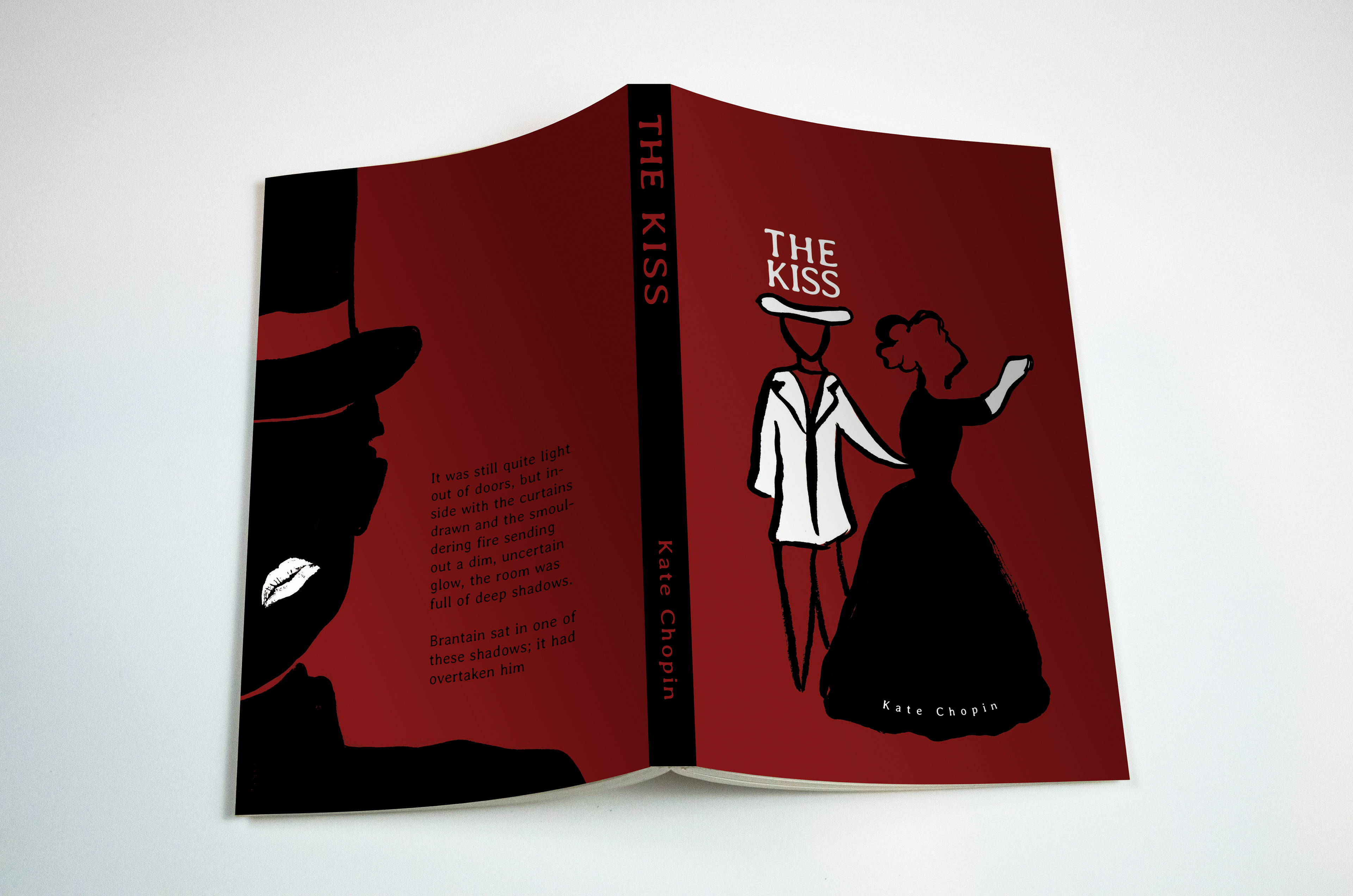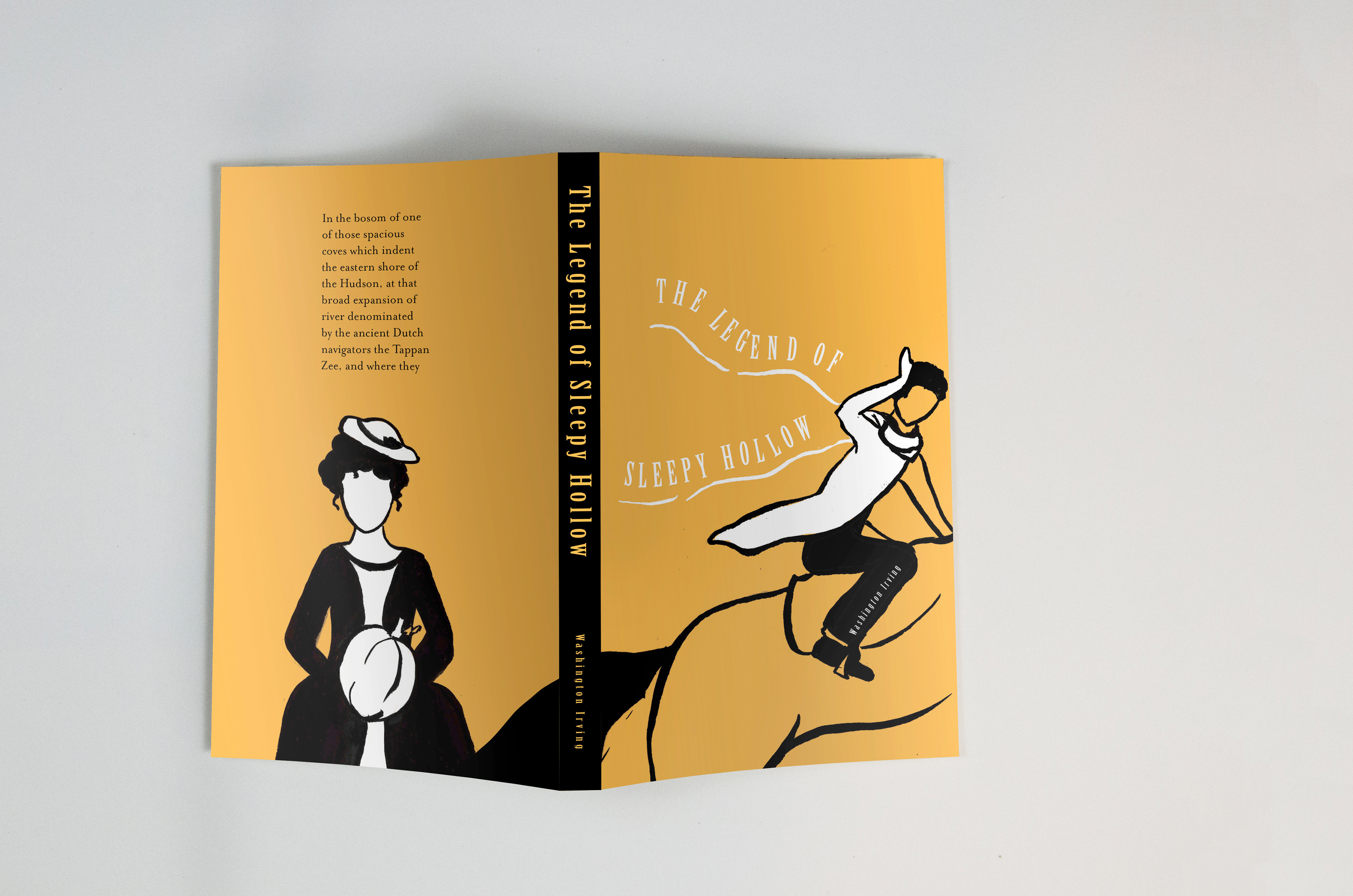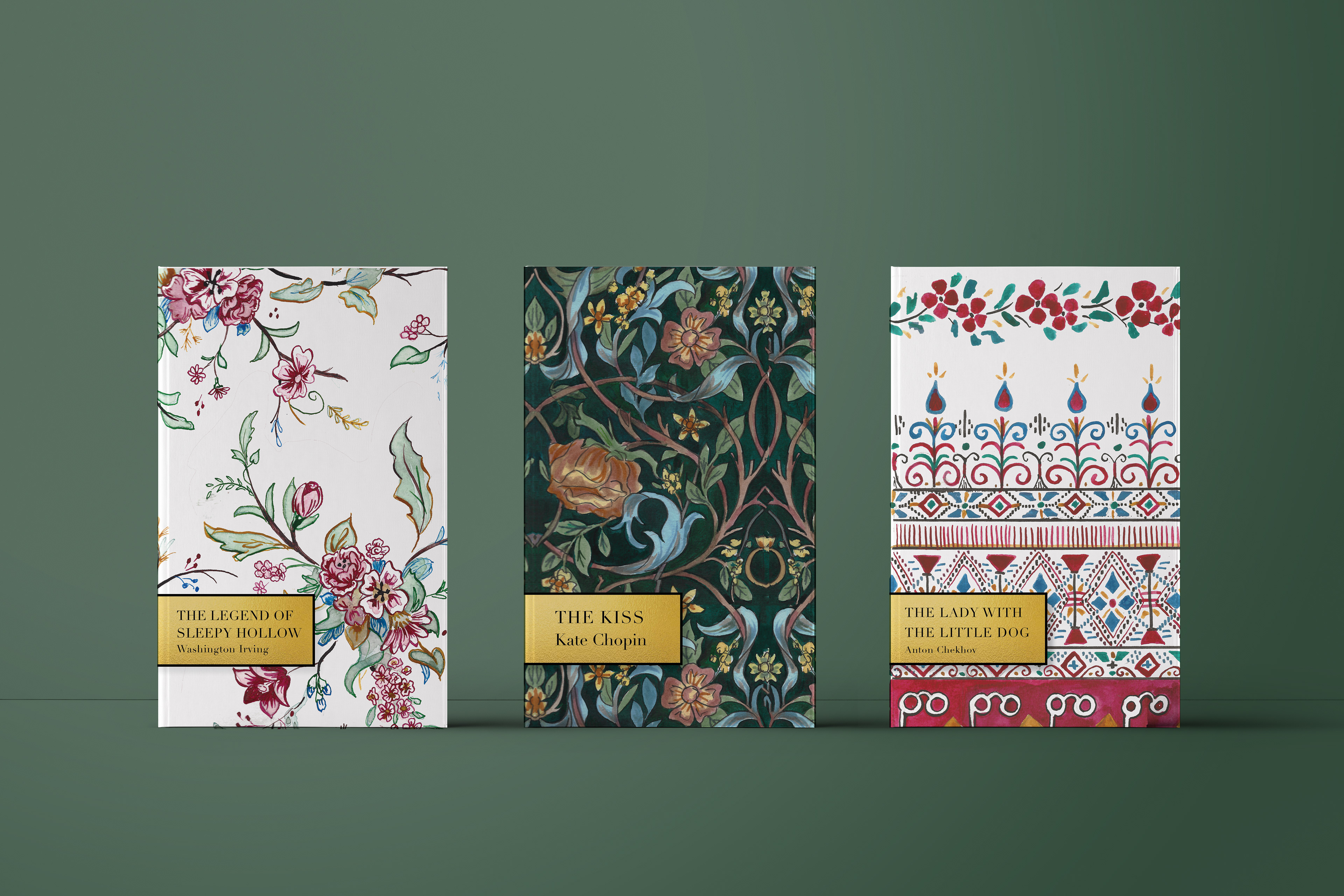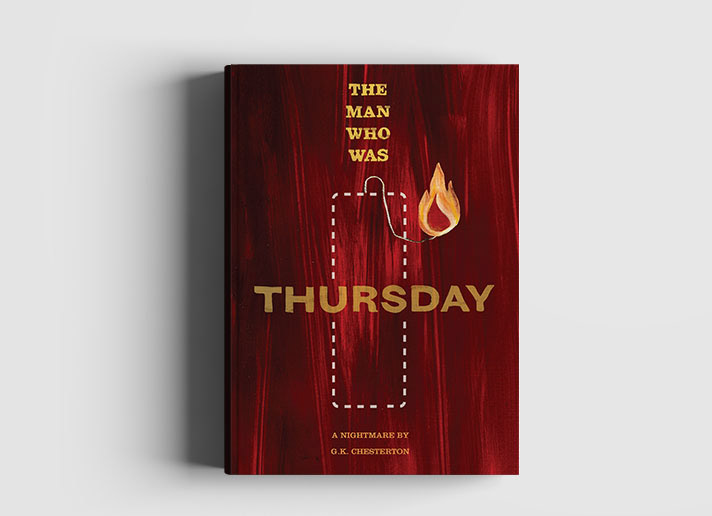 The Man Who Was Thursday: A Nightmare
, is a metaphysical thriller by G.K. Chesterton published in 1907. The story features anarchists, a secret organization, and a very philosophical policeman. I sought to convey the sense of suspense, mystery, and uncertainty.
The book cover was made with acrylic paint, paper and string collage, and Photoshop. In order to portray the mirage-like effect created by heat from a flame, I traced the typeface with a thick marker, wrinkled the paper, and scanned in the text.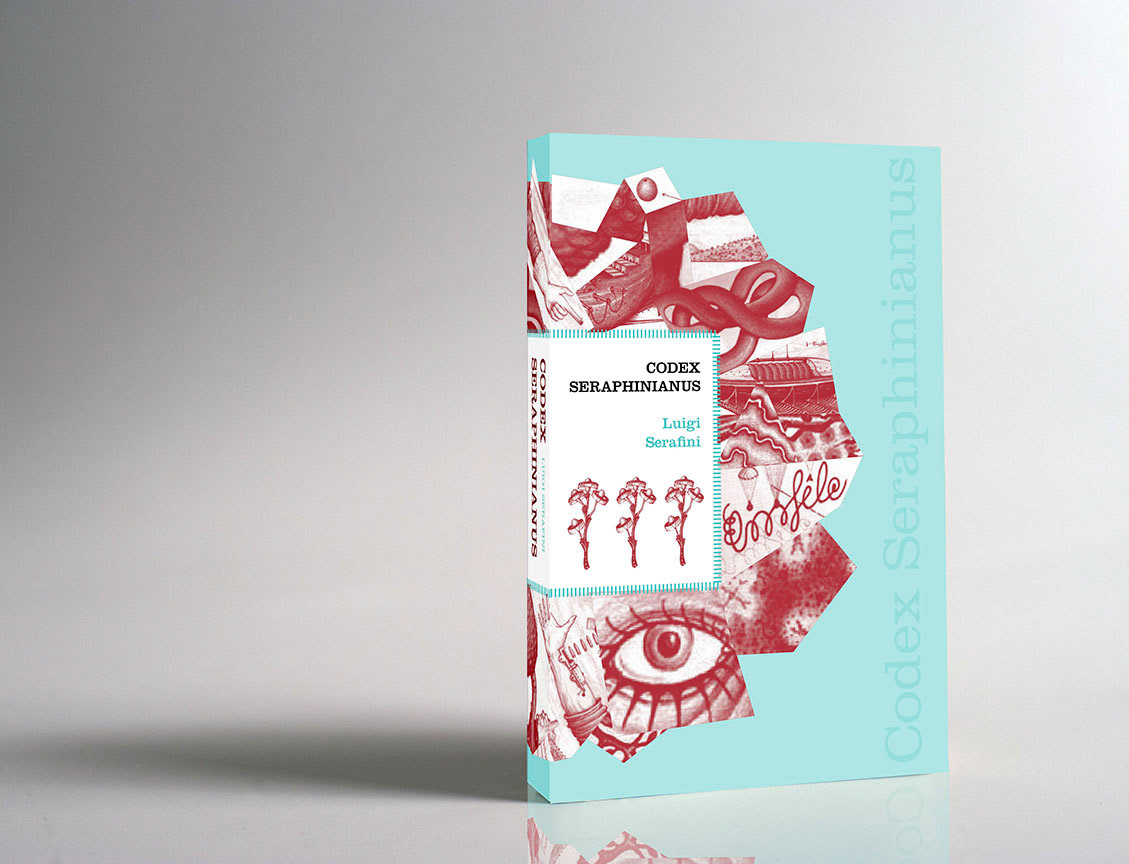 Codex Seraphinianus
is an encyclopedia of an imaginary world. The cover features a collage of the disorienting illustrations from inside the book, rendered in monotone. This design uses two Pantone inks.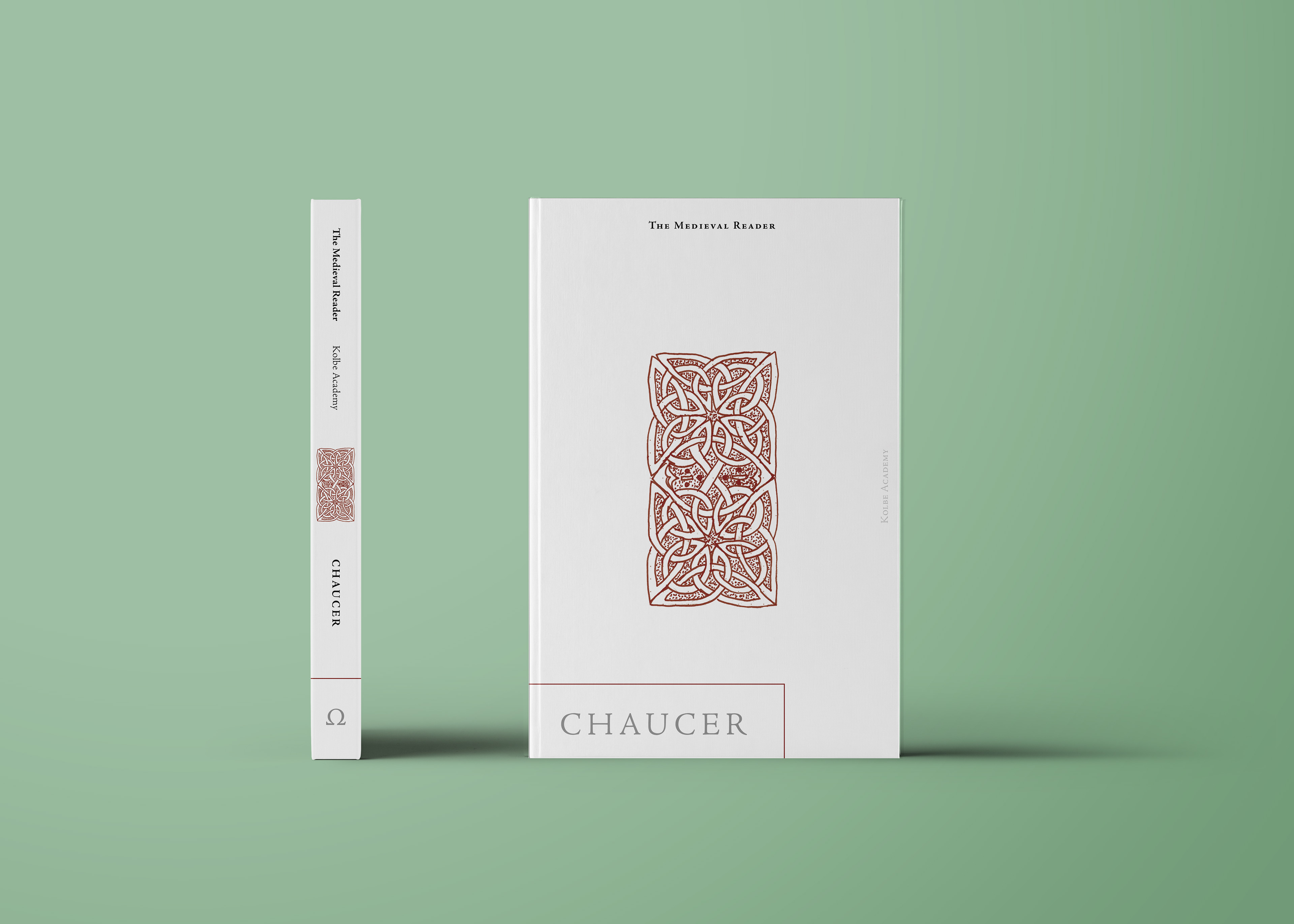 This
Chaucer Medieval Reader
is a fictional book created as a design exercise. It features one of my knotwork illustrations.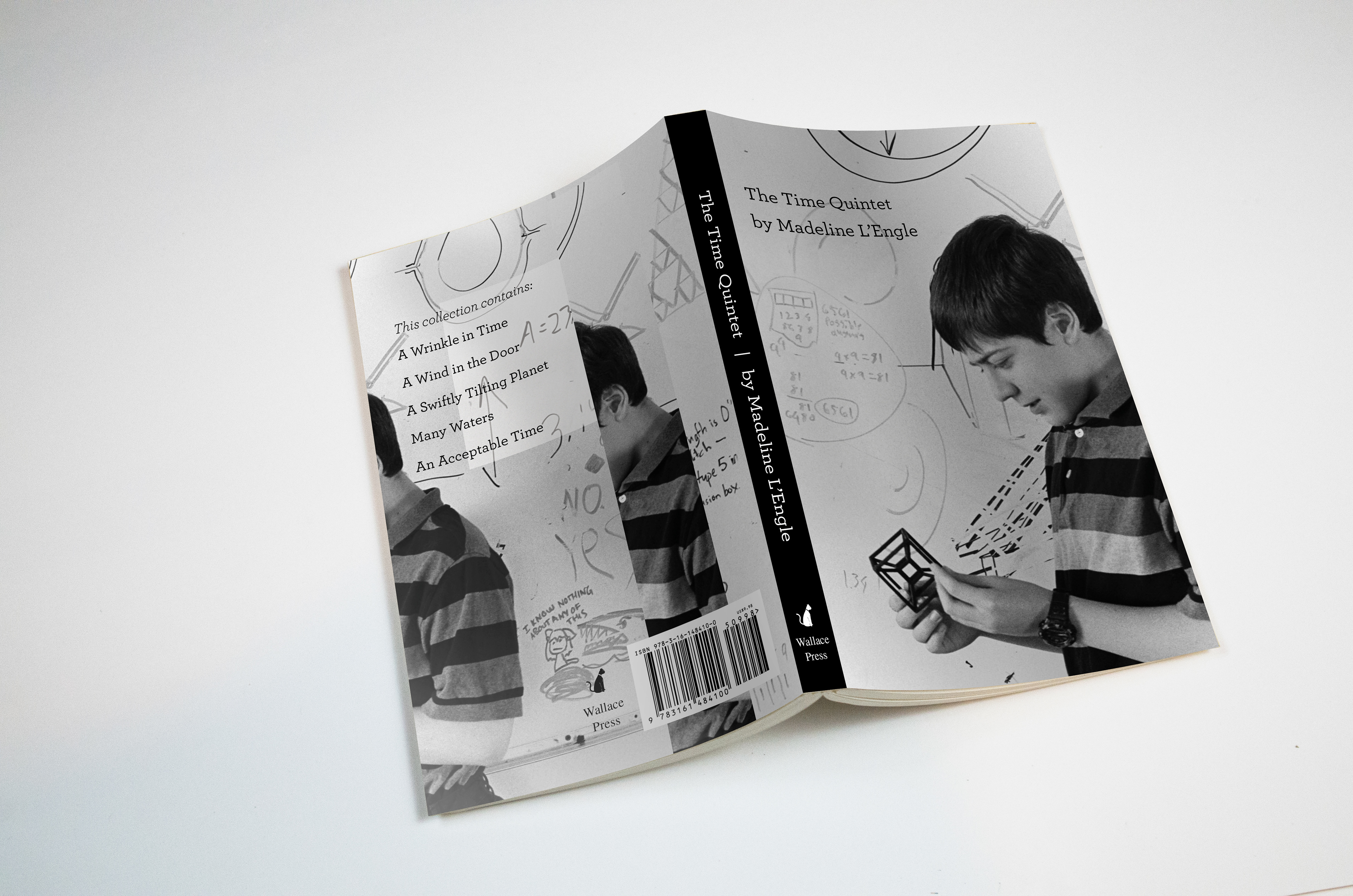 This cover for
The Time Quintet
was completed as a design exercise. It features my own photography, and I built the mockup. It is a compilation of five books in a series.
Lady Molly of Scotland Yard
is another design exercise; the prompt was to utilize imagery from an old book cover in a new context.
Twentieth Century American Poetry: Fourth Edition
was created for a class project. It features my own photography, and plays with writing techniques of the twentieth century. The typeface is inspired by typewriters, and the inverted colors are from highlighted text in a word processor program.